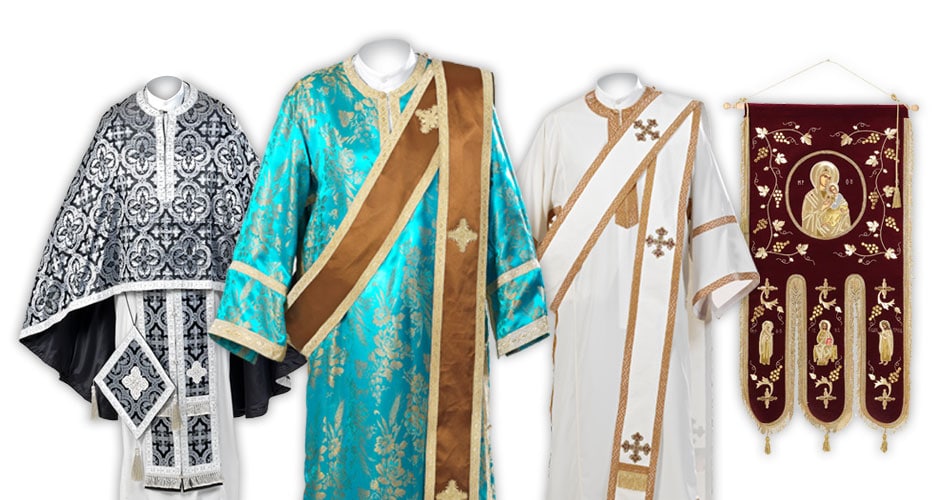 Ηieratic Wear, Vestments and Ecclesiastical Items
Dear Fathers,
On our webpage www.ampelos.gr you will find a great variety of high-quality products, for a priest's daily wear as well as necessary clerical items: Vestments (Ηieratic and Diaconal Apparel), Clerical Wear (vest 'kolovio', coats-jackets, cocoon-top covers, clerical gowns-cassocks, clerical shirts, trousers, hats and cufflinks) and Ecclesiastical Items (epitaph, holy table vestments, banners-flags, crosses, epigonation, chalice covers, crowns and enamels)
You can make your order either by emailing us on ampelos@amfia.gr or by filling in your details with the items you wish to purchase on the on-line basket of our website.
For any query on our products or your order do not hesitate to contact us.
Thank you.